Sacramento Jewelry & Diamonds at the Lowest Prices in Sacramento - Guaranteed!

​

Diamonds & Jewelry




​Sacramento, California


​


The Sacramento Jewelers You'll Love!
Prices Below Wholesale - Open to the Public​​​
Call Today:


(916) 270 - 2190




DiamondsByShay.com​
Your Sacramento Jewelry Store Specialist...
with the Guaranteed Lowest Prices in Town!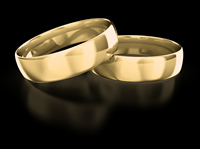 Copyright © 2014 Shay's Diamonds & Jewelry. All rights reserved. Company specific trademarks, copyrights and patents owned by Shay's Diamonds & Jewelry. Any other designated copyrights, trademarks, logos, brands and names that are displayed, referenced and/or advertised on this website are the property of their respective owners. Duplication, transmission or reproduction of this website or any portion thereof without written permission by Shay's Diamonds & Jewelry is prohibited.

Your use of this website in any manner and/or any transaction with Shay's Diamonds & Jewelry constitutes your understanding and acceptance of the DiamondsByShay.com User Agreement and Privacy Policy. Prices are subject to change at anytime without notice regardless of advertised pricing. Items
​listed and/or advertised in any manner by Shay's Diamonds & Jewelry are subject to prior sale and therefore may no longer be inventoried and available.


​​​

About Our Company

​Shay's Diamonds & Jewelry is located in the beautiful city of Sacramento, California and was founded on one simple business principle and corporate mission:
​
"To provide our clients with exceptional customer service and stunning high-quality diamond rings and jewelry at true wholesale prices."


​
At Shay's Diamonds, we offer wholesale prices directly to the public – there are no minimum purchase requirements and everyone is welcome to buy from us.
​
Shay's Diamonds originally started over 10 years ago under our initial business name when Shay started wholesaling diamonds to local jewelry stores and online vendors. We built our company on the core values of honesty, integrity and customer satisfaction. We eventually changed our business model completely and chose to offer our wholesale diamond rings directly to consumers. Today, Shay's Diamonds still sells diamond rings at wholesale prices, but now we offer them directly to the public!
​
Our website shows only a few examples of the thousands of diamonds and ring designs we have available so give us a call today and tell us what you're looking for. We can get any diamond or setting you desire at a truly unbeatable price.​
​
At Shay's Diamonds, there's never any pressure to buy. All our Diamond Specialists are on salary and not on commission so they are always friendly and there's never any high pressure sales. You'll find your shopping experience with Shay's Diamonds both fun and pleasant and you're sure to get the diamond ring you love at a price that is unbelievable! So give us a call today and get the diamond ring you want at a price that can't be beat by anyone!
​
​​In order to provide you with the lowest prices possible, our diamonds and jewelry are shown by appointment only. ​To schedule a visit at one of our convenient locations in Sacramento, Roseville or Elk Grove, simply contact us today by phone or email.
​
And if you don't live in the local Sacramento area, we can also accept orders worldwide and ship your ring to anywhere in the world – please call or email us today for more information.​​


​​​​

Shay's Diamonds & Jewelry
​

CALL TODAY: (916) 270-2190
www.DiamondsByShay.com​​