Sacramento Jewelry & Diamonds at the Lowest Prices in Sacramento - Guaranteed!

​

Diamonds & Jewelry




​Sacramento, California


​


The Sacramento Jewelers You'll Love!
Prices Below Wholesale - Open to the Public​​​
Call Today:


(916) 270 - 2190




DiamondsByShay.com​
Your Sacramento Jewelry Store Specialist...
with the Guaranteed Lowest Prices in Town!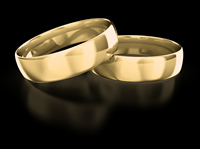 Copyright © 2014 Shay's Diamonds & Jewelry. All rights reserved. Company specific trademarks, copyrights and patents owned by Shay's Diamonds & Jewelry. Any other designated copyrights, trademarks, logos, brands and names that are displayed, referenced and/or advertised on this website are the property of their respective owners. Duplication, transmission or reproduction of this website or any portion thereof without written permission by Shay's Diamonds & Jewelry is prohibited.

Your use of this website in any manner and/or any transaction with Shay's Diamonds & Jewelry constitutes your understanding and acceptance of the DiamondsByShay.com User Agreement and Privacy Policy. Prices are subject to change at anytime without notice regardless of advertised pricing. Items
​listed and/or advertised in any manner by Shay's Diamonds & Jewelry are subject to prior sale and therefore may no longer be inventoried and available.


​​​

CALL TODAY
(916) 270-2190

​Sacramento Area – by Appointment Only
(Orders Accepted Worldwide - Call for Details)

Contact Information:



Shay's Diamonds & Jewelry


Sacramento, CA 95825
PH 916-270-2190
Fax 916-270-2190
email: DiamondsByShay@gmail.com


Call us to today to visit us at one of our local area showrooms.

​In order to provide you the lowest prices possible, our diamonds and jewelry are shown by appointment only.
​To schedule a visit at one of our convenient jewelry store locations in Sacramento, Roseville or Elk Grove,
simply contact us today by phone or email.